Kristina-Practice Manager

Kristina started at the clinic in 2015 as a customer service representative.  After two years she briefly left the clinic only to return as our Practice Manager and we are so happy to have her back!  She's a great leader, wonderful with our clients and patients, and is an integral part of our family.
When Kristina isn't busy with her adorable family, she enjoys shopping with friends, baking, reading, and crafting.
Nichole-Office Manager
Nichole has been with the clinic since 2011 and although you'll not see her working up front as much, she is diligently working behind the scenes.  When Nichole is not working she enjoys reading, baking, cooking and watching scary movies.  She also enjoys photography and geology research.
Allyson-Customer Service Representative

Allyson is one of the smiling faces you'll see up front.  She has a bubbly personality and a big heart.  She and her wonderful wife Melanie have two adorable cats, Piper and Henry, as well as a feisty little pup named Bella.  She enjoys singing, swimming, cooking and spending time with friends and family.
Growing up being a Receptionist was her dream job, we are happy to help her fulfill her dream!
Nikki-Client Liaison

Nikki joined PWAH in 2014 as a part-time receptionist.  Since then she has worked in almost every area of our clinic!  She is a wonderful addition to our team,  is very compassionate about animals,  even sharks!  She loves shark week!!
In her spare time Nikki likes to read, watch movies and loves the Kansas City Chiefs and the Royals.  She dotes on her pets, CC, Tamba, and Nina.  She also enjoys crafting and spending time with friends and family.
Cassondra-Customer Service Representative
Cassondra is the newest edition to our team.   In her spare time she enjoys the outdoors, listening to music, rollerblading, and playing video games.  In fact she just completed building her own gaming computer.  She's a welcomed addition to the clinic and we are excited to have her, so next time you're in be sure to say hello!
Andrea-Registered Veterinary Technician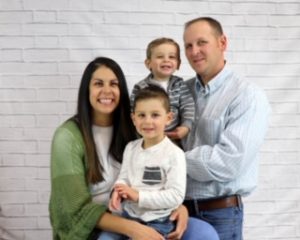 Andrea is one of the most compassionate registered veterinary technicians' you'll ever meet.  Her sweet and bubbly personality is contagious!  She loves all kinds of animals, and is so caring to all of our patients.  When she's not busy taking care of your pets she enjoys spending time with her beautiful family, fishing, sewing and taking care of her dogs-Charlie and Sadie, her hedgehog Pocahontas and spoiling our bearded dragon X-ray.
Paula-Registered Veterinary Technician
Paula has been with the clinic since 2004 and we are so grateful to have her!  She is one of the most hardworking and kindest people you'll ever meet.  She has a passion for reptiles, dogs, cats, rabbits, and chickens!  In her spare time she volunteers at a nature sanctuary and a food pantry, loves spending time with her family, gardening, and reading.
Izzy-Veterinary Assistant

Izzy graduated from Brown Mackie RVT School in 2017.  She did her internship here during school and we enjoyed her so much we hired her.  She is enthusiastic, bubbly and always has a smile on her face!
She adores her dog Blu and brings him to work with her whenever she can.  She also enjoys spending time with family and friends, she's an avid movie watcher and especially enjoys Halloween and Christmas movies.  She is a former volleyball player and gymnast.
Courtney-Veterinary Assistant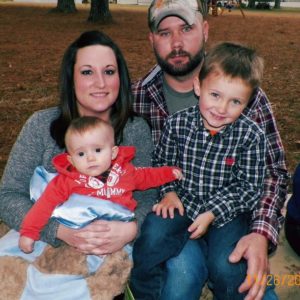 Courtney joined PWAH in 2019 and is currently attending the Maple Woods Vet Tech Program.  When she's not working or going to school she enjoys spending time with her family, fishing, crafting, and canning.  Her lifetime goal is to open a no kill animal shelter in Meadville, Missouri.