Sara
Sara previously owned a grooming shop in Sedalia in the 1990's, and in 2002 she joined our family as an RVT.  She has shown, bred, and trained Pembroke Welsh Corgies for almost 30 years.  In 2010 she decided to pick up her passion for grooming again and switched her role as an RVT to groomer.  Her attention to detail and patience for animals makes her an excellent choice and we are very thankful to have her.
Recently, Sara has decided to switch her role once again and will be phasing out grooming to become a full time trainer at the clinic.  Please contact the office to set up a consultation if you are interested in training.
When Sara is not working you'll find her spending time with her wonderful husband and two daughters.  She also enjoys attending dog shows, breeding and showing Pembroke Welsh Corgis, and  reading.
Lexus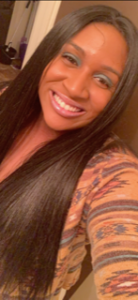 Lexus joined the clinic in 2019 and is one of the most caring people you will ever meet!  She has been grooming for 6 years and loves her work, we are so happy to have her!  When she is not busy making your pets look their best, she enjoys spending time with her adorable family, and swimming-she grew up on the beach and it's hard to keep her away from water!